HOW TO SAVE MONEY ON MAKE-UP
Many of us like to save a penny or two when purchasing anything. Make-up is no exception. Sometimes make-up comes with a hefty  price tag. I'm talking about $80 Tom Ford foundations and $27 Lancome mascaras. Most of the time you get what you pay for when you buy expensive make-up. Meaning better quality  due to better ingredients and better formulation. But do not fret. Below are a few tips on how to maximise on your money when buying makeup:
SALES, SALES AND MORE SALES
Who doesn't love a good sale? When a product is released, everyone who wants to get their hands on it will pay full price for it. But if you want to save money and have the patience, you can wait it out.Also, if you're patient enough to wait till November comes around, you can score big during Black Friday Sales. When companies want to release another product, they usually have sales on their existing hot product. Especially for limited edition products.This is the perfect time to scoop that lipstick you've been eyeing.  For instance when the Urban Decay Vice 4 eye shadow palette came out I wanted it soo badly but it was $60. Now it's on sale for only $39! I'm really contemplating buying it. Locally, Flormar is offering 40% off purchases above KSh.1500 here.
2. SAMPLES AND SAMPLE SIZES
Some beauty supply stores have samples of make-up to give out. You can literally just ask. I know for a fact that Lintons Beauty World sometimes give out samples. Samples are a good way to try make-up before wasting money on a product you may not like. Also, you can use samples during those hard times when you're broke and can't fork out money for make-up.For example when going for a special event and you want to look really nice but you don'y have your favourite lipstick or foundation. Samples people!
There are some products which when you purchase, come with gifts which are often makeup and skincare samples. Also, you can buy sample/Travel sizes of make-up products. Some companies have a sample/travel size version of a regular full size product. It's usually less product but you can use it for a while as you save up for the full size. And sometimes, a full size product is not that much bigger or more than a sample size. Take this Smashbox Primer. The sample size is 0.5 ounces($16) and the full size is 1 ounce($36). So you pay $20 more for an extra ounce? No thanks. I'd rather get the travel size twice than buy the full size.
SAMPLE SIZE                                                  FULL SIZE
3.USE COUPONS
The easiest definition of a coupon is …"a voucher entitling the holder to a discount for a particular product.' I rarely see coupons for make-up here in Kenya but I see them a lot online. You can use coupon codes to get discounts on make-up products when shopping online. A great website for this is retailmenot.com.If you're lucky to be in a country where you can use coupons in stores, you can print coupons for use from these coupon websites.
4. SHOP ONLINE / ABROAD
This is for my people especially living in countries that most cosmetic companies don't ship their products to. I'm talking about Africa especially. And if you find a product in your country, it costs double of what it costs on the brand's website. I love me some Estee Lauder lipsticks. They only retail for $30 but when they're sold in Kenya they cost KSh.6000(about $60) due to tax constraints and the need to make a profit . So what you do is look for websites that help you ship to Kenya that will change you about $15(or less) per KG . Examples are :savostore.com and myus.com .Or if you're lucky enough to be going abroad or lucky to know someone going abroad, you can send them. Because the struggle is real!
Some international websites that ship to Kenya:
nordstrom.com
amazon.com
sigmabeauty.com
illamasqua.com
Others that are my favourite but don't ship to Kenya(but you can use shipping companies) :
sephora.com
ulta.com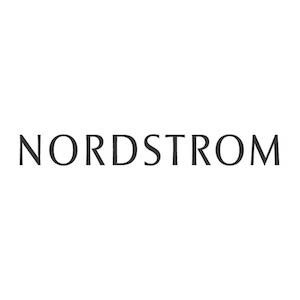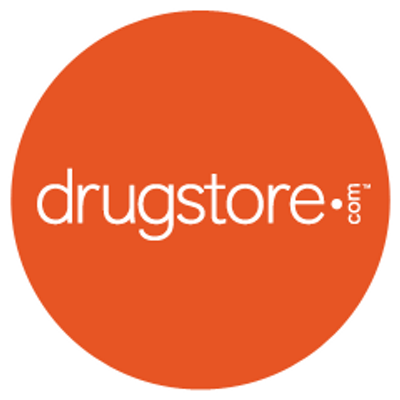 5.INVEST IN MULTI-PURPOSE PRODUCTS
These days there is an array of products that have multiple uses. You can save money for instance if you buy a lip stain  that doubles as blush.
Stila lip and cheek cream:                                                    YSK Baby doll Kiss and Blush:
6.IMPROVISE
By improvise I mean using what you already have to mix and match to get what you desire. For instance mixing two lip colours to get a new one instead of going out to buy it. I showed how you you can do that in my video below:
7.INVESTING IN GOOD QUALITY MAKE-UP
Like I said earlier, good make-up can be a bit expensive. But it's worth it. When you purchase one good eyeshadow, you will use a small amount every time you use it therefore it will last longer before you have to buy another one. This is the norm rather than the exception.When it comes to a cheaper eyeshadow, you end up using more and more each time you use it because of its poor pigmentation. You may end up getting frustrated with it and throwing it away. That's money lost. On top of that, when you purchase one good high end eyeshadow , you won't need to buy an eyeshadow primer. This is because the eyeshadow will stay on all day. But if you buy 10 different eyeshadow palettes each with 120 shadows each, of less quality, you will need a primer to keep the eyeshadow in place. What a waste of money. In the long run, good quality make-up will save you more money than cheaper make-up will.
I've gotta admit, 38 pounds for the above Charlotte Tilbury eyeshadow quad and $21 for this BlackUp indivudual eyeshadow is steep but quality over quantity any day.
And there we have it. Solid points on how you can save money on make-up. Have I left out anything?
Let me know below!