LAZY GIRL'S GUIDE TO BEAUTY
Sometimes a girl just wants to apply make-up for 2 minutes and leave the house looking red-carpet ready without all the hard work and heaps of product. And sometimes we just want a clean, blemish-free, acne free face without doing too much work. Sometimes we just want it to be that easy. Thing is, it can be! The good news is that there are things you can do and products you can use to create effortless make-up looks:
1. EYE SHADOW STICKS
For girls who love their eye shadow, morning make-up involves at least 4 colours and 5 brushes. If this is absolutely not your thing, try an eye shadow stick. Plus,everything is always less complicated when in stick form. Apply it over your lid for a wash of colour and blend with your hands. However, look for a good shadow stick as some of them end up creasing since they are cream in nature. Try Clinique Chubby Stick shadow for the eyes.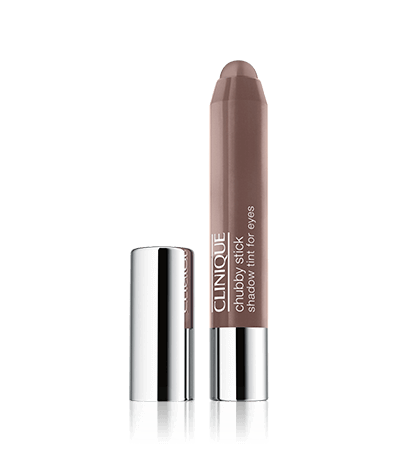 2. LIP STAINS
It's a good practise to use lip balm under lipstick to prep your lips for lipstick or lip stain. Just so your lips remain soft, especially under matte lip stains. How about a lip product that soothes your cracked lips but still has colour? Try Revlon's Just Bitten Kissable Balm Stain or Revlon Matte Balms.
3. TINTED MOISTURISER, BB CREAM AND CC CREAM
Aren't you glad these lifesavers were invented? Let's just say tinted moisturizer is the ugly step-sister of Foundation. It literally is moisturizer with tint added to it. It helps to give some coverage to skin but not to the extent of hiding serious blemishes. The other step-sisters, BB and CC Cream, contain a bit more than the tinted moisturizer. They contain colour-correcting ingredients, SPF and other beneficial nutrients. These alternatives to foundation are loved for their slap-dash approach. Meaning, no need for precise application and fuss. Just squeeze it onto your palms and slather it on your face. In true lazy girl fashion. But be aware that tinted moisturizer may not sit well with oily. It is a bit greasy. Smashbox Camera Ready BB cream is a good place to start.
4. FACIAL WIPES
These are the epitome of easy-breezy. At the end of a tired day,a good pack of facial wipes(whether make-up remover or cleansing wipes) at the side of your bed will allow guilt-free sleeping. You'll simply be able to remove make-up or clean your face till the morning comes…When you actually have to wash your face. But for now, sweet dreams.
5.ONE-STEP CLEANSER
Thank heavens there exists a product in this world that can remove make-up, cleanses and tones at the same time. No need to leave the comfort of your bed to rinse your face at the sink. Thank you Clarins. You can try the Clarins One-Step Facial Cleanser with Orange Extract.
Also, ever heard of Micellar Water? If you haven't, it's only one of the best things in beauty to ever happen to us. Micellar Water is a form of cleanser/make-up remover that contains Micelles(tiny balls of cleansing oil molecules) suspended in soft water. Without going into the nitty gritty, this technology originally from France, enables you to remove make-up and cleanse the skin of impurities without having to rinse it out. It's like water only that it removes most of the stuff on your face. It's also very suitable for sensitive skin since it is not harsh. However it should not replace your cleansing routine completely. Try Bioderma Sensibio. I never do a client's face without it.
6.SHEET MASKS
Using a mask as part of your skincare routine is essential no lie. But the thing with face masks is the effort required in preparing and removing them. For instance a clay mask. You have to mix it with water to make a paste then you apply. Not to mention the fact that you have to rinse it off. Can you imagine that? A lot of work. I knoow. Also, DIY masks take a lot too,huh? I mean, mixing the tumeric with yoghurt and honey…Give us a break. Ain't nobody got time for that right? Well, yeah. Sometimes. That's where sheet masks come in. They're ready-made masks that come drenched in a formula that contains nutrients beneficial to the skin.
7. USE WHITE EYE LINER ON THE WATERLINE TO MAKE THE EYES POP…RATHER TO HIDE HOW TIRED YOU ARE
So you got a lot of partying and not much sleep done.This is a trick that will open up your tired eyes in an instant.Try the NYX Slide on Pencil.
You can shop online for the products mentioned in this post below (International shipping available) :